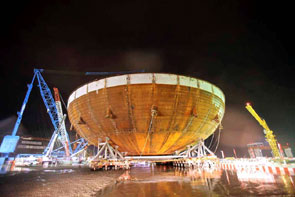 Westinghouse Electric Corp. see page 6
FLU DYNAMICS IN THE NOÖSPHERE
Economic Collapse Breeds Pandemics
Christine Craig

To stop oncoming pandemics we must
reverse the policies responsible for the
current economic collapse.

A LESSON FOR COPENHAGEN TODAY
Hans Christian Ørsted's Scientific Method
Tom Gillesberg


Instead of today's climate superstition, we must
return to the classical humanist scientific method
propounded by the great Danish Scientist Ørsted
and his cothinkers.

THE RIEMANNIAN SPACE OF THE NUCLEUS
Relativistic Considerations in the Moon Model
Laurence Hecht

The atomic nucleus as a relativistic
space-time domain.