NEWS ARTICLES
Mars: A Moral Imperative
Video
Kesha Rogers Reports from AAS Conference
Video
Belgium: Breakthrough in Nuclear Waste Transmutation Technology
by Karel Vereycken
Top US Nuclear Expert Tells Obama: There Is No Weapons Threat From Iran
ON THE GROUND AT THE AGU CONFERENCE:

• What's up with the Sun?
Video
China Achieves Its Next Milestone in Space Exploration


REVIEW

America's Genius for Invention:
Review of "The Great American Hall of Wonders" Exhibit in Washington D.C.


The LPAC Weather Report
Video

The Coming Revolution in Wave Biology: An Interview with Dr. Luc Montagnier
Video

Does Manned Space Flight Have a Future in America?
by Marsha Freeman


LPAC's Diane Sare's Call to Action to Save the Human Species
New Signers Invited for Nuclear Letter
Nasty Political Operation Targets Art Robinson and Children


Former NASA Astronauts and Apollo Veterans Blast Shuttle Shutdown


Studies Show Weakening Sun, Possible New Ice Age
by Laurence Hecht


No More Floods! Build the Missouri River Development Project
by Anthony DeFranco


The Solar Storm Threat to America's Power Grid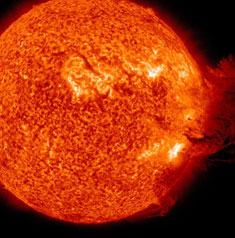 E.Coli O104: Strategy for a New Dark Age?
(Video)

Sign the Petition to Stop Global Eco-Fascism


LaRouche Movement Derails Stockholm Genocide Meeting


Bertrand Russell from the Grave: Schellnhuber and John Holdren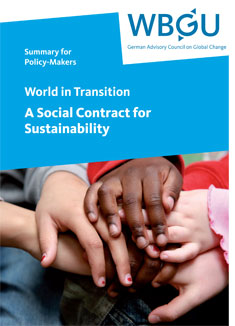 Mad Scientist: Eliminate Carbon, Nuclear, and 6 Billion People
(Video)


Obama Proposes to Kill Science, Space Exploration, and Your Future


by Marsha Freeman




Southern African Nations Fight Back, Announce Intention to Produce and Use DDT


DDT Could Stop the Spread of Malaria


by Leslie Ramsammy, M.D., Minister of Health, Guyana




Fifty Years of Human Space Flight
by Marsha Freeman


Interview with Prof. Sergey Pulinets:
A Multi-parameter Approach to Earthquake Forcasting (Video)

The Shocking Rise in Great Quakes (Video)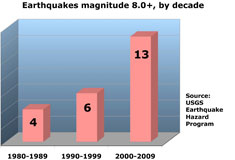 The Rim of Fire (Video)

Interview with Daniel Connelly:
Discovery of Massive Precambrian/Cambrian Impact Structure in Australia (Video)

What Is Life? A Non-Particle View
(Video)
Japan: Fearing Nothing But Fear Itself

Statement issued by Jacques Cheminade, President of Solidarité et Progrès, on 16 March 2011
Jaworowski Comments on Japan Nuclear


Ted Rockwell on Fukushima: It's Not About Radiation, It's About Seawater
South Korea Invites Partners to Build a Fusion Demonstration Plant


Robert J. Moon: Science and Morality (Video)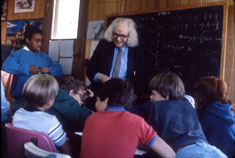 Leading Entomologist Attacks Anti-DDT Genocidalists


The Case of the Missing Tortoise:
'Rare Earth Shortage'


Nuclear Power in Asia Is a Matter of Survival


Atomic Decay Rates and
Time (Video)

NAWAPA Dialogue: Towards a
New Economic Platform

Solar Cells versus Plant Cells:
In Defense of Chlorophyll

NAWAPA: A New Concept of
Infrastructure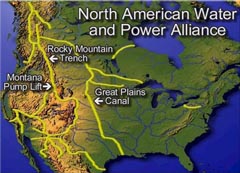 Those Deadly, Green Solar Panels



Video

Congress Defends U.S. Space
Exploration
by Marsha Freeman




Malaysia's Young 'Nuclear
Ambassadors'


New Paper Exposes Dangers
Of Evidence-Based Medicine


Towards a New Periodic Table
Of Cosmic Radiation


U.S. Urgently Needs to Develop Nuclear, States Letter from 300 Nuclear Experts and Others


New Report Shows 20th Century Global Warming Caused by Data Manipulation
by Laurence Hecht


Video:
Asia's Nuclear Renaissance
Interview: Zbigniew Jaworowski
Global Warming: A Lie Aimed at Destroying Civilization


Why Specialists Are Missing the
Point on Norwegian H1N1 Mutation


Relativistic Considerations in the Moon Model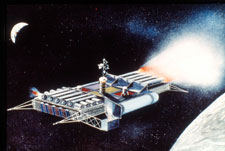 The Evil Intention of
Evidence-Based Medicine


James Lovelock Interview:
We Need Nuclear Power!


Prince Philip's Flu
Is on the March


Christopher Monckton Interview:
Genocide Is Real Aim of Global
Warming Swindle


Pandemic of Syphilis-Like
Spirochete in U.S.A.


The Astounding High Cost of 'Free' Energy


Nuclear Fuel Processing: PUREX
vs. Pyro—A Commentary


True CO2 Record Buried Under Gore (pdf of entire artlcle)
by Laurence Hecht
In Africa, DDT Makes A Comeback To Save Lives (pdf, reprinted from EIR, June 18, 2004)
by Marjorie Mazel Hecht
Lessons of Chernobyl: Nuclear Power Is Safe (pdf, reprinted from EIR, May 7, 2004)
by Zbigniew Jaworowski
Problems of U.S. Policy On Radiation Protection June 2003
On The Latest Shuttle Failure: Blame The Bookkeeper Mentality February 2003
Interview with Astronaut Franklin Chang-Diaz February 2003
Sonoluminescence and Fusion March 2002
LaRouche Discusses Vernadsky at Lebedev Institute in Moscow
Full transcript including Q&A August 2001
How Telling the Truth Defeated Greenpeace in Brazil November 2000
Is a New Ice Age Under Way? November 2000
Underwater Archaeology Proves Plato Was Right September 13, 2000