USDA field assistants Carlos César Gomes and Célio de Almeida discuss wheat experiments at the Brazilian Agricultural Research Corporation's Maize and Sorghum Research Center in Sete Lagoas, Brazil.
Photo by Scott Bauer/ARS/ USDA; cover design by Alan Yue.
We Can Feed the World!
This issue's articles concerning how to feed the world include: Editorial, p. 2 Viewpoint, p. 9 Special Report, p. 3 Book review, p. 63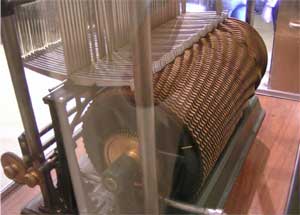 WHAT, EXACTLY, IS A HUMAN BEING?
Analog, Digital, and Transcendental
Sky Shields
The reason your laptop doesn't have any brains.
HOW NORBERT WIENER ATTEMPTED TO KILL SCIENCE
Only Diseased Minds Believe in Entropy
Creighton Cody Jones
A review of the evil birth of that devil in your laptop.
Where Your Computers Really Came From
Peter Martinson
Any operation that can be performed by a machine,
cannot be attributed to a human trait.
LIFE WITHIN THE NOÖSPHERE
What Is the Human Mind?
Lyndon H. LaRouche, Jr.
A commentary on the accompanying LaRouche Movement articles on analog vs. digital, which takes the argument further to consider how the universe is organized for creative human intervention.
THE HISTORICAL DATA THE IPCC IGNORED
180 Years of Atmospheric CO2 Measurement
By Chemical Methods
Ernst-Georg Beck
Thousands of direct chemical measurements of CO2
concentration in the atmosphere since the mid-19th Century show that the current claim of human-induced CO2 increase is a willful fraud.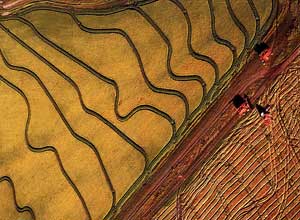 Rice harvesting in Fort Bend County, Texas.
Photo by David Nance/ARS/USDA.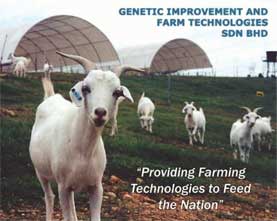 SPECIAL REPORT
Malaysia's Agricultural Breakthrough,
and Nuclear Desalination, Can Feed
the World


Mohd Peter Davis
Large grass farms that produce fast-growing
food for animals, and enclosed, climate-controlled animal houses can provide the protein to feed the world.
EDITORIAL
Yes, We Can Feed the World!

LETTERS

NEWS BRIEFS

VIEWPOINT

GLOBAL WARMING UPDATE

BOOKS
The Science of Low Energy Nuclear
Reaction: A Comprehensive Compilation
of Evidence and Explanations about
Cold Fusion
by Edmund Storms
Reviewed by George H. Miley

The Man Who Fed the World
by Leon Hesser
Reviewed by Gregory Murphy

Six Degrees: Our Future on a Hotter Planet
by Mark Lynas
Reviewed by Gregory Murphy