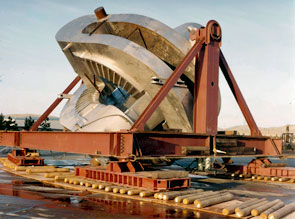 SCIENCE FOR LEGISLATORS
Is the Fear of Radiation Constitutional?
Laurence Hecht


A primer to help the present majority of
misinformed policymakers and citizens to
learn the truth about radiation, and the wonderful
power for good that it holds out for mankind.

Thoughts on Fusion Energy Development
After a Six-Decades-Long Love Affair
Richard F. Post


A fusion pioneer reviews 60 years of fusion
history, and proposes the axisymmetric tandem
mirror as a fast track to achieving ignition with
magnetic confinement fusion, bypassing some
of the problems with large tokamaks.

INTERVIEW: RICHARD F. POST
A Fusion Pioneer Talks About Fusion
And How to Get There


Nuclear power is essential for the United States
to recover from the ongoing breakdown crisis and
become economically productive again.

Laser Fusion: 'Yes We Can'
Laurence Hecht

SPECIAL REPORT
With DDT Spraying, Malaysia Can
Show the World How to Control Dengue
Mohd Peter Davis


A Malaysian scientist proposes a pilot project to test a program using DDT to control dengue.

The True Story of DDT
Przemyslaw Mastalerz

A chemist looks at the voluminous scientific literature, and concludes that DDT is not hazardous to human health.