NASA



Isotopes and Life: Considerations for
Space Colonization

Meghan K. Rouillard

Do living processes distinguish isotopes?
A thought-provoking look at what isotopes
are and their unique role in the biosphere.
The fourth article in a series on The Cosmic
Ray Project.


Whole-Body Magneto-Therapy Speeds
Wound and Disease Healing


Prof. Bruno Brandimarte


A pioneer in the field of magneto-biology
reviews the science and clinical experience
showing that various forms of oscillating
magnetic fields produce strikingly beneficial
effects on the healing of wounds, increase of
blood circulation, and physical rehabilitation
for many illnesses.

Observations on Chernobyl after
25 Years of Radiophobia
Zbigniew Jaworowski, M.D., Ph.D., D.Sc.
The worst possible nuclear plant accident produced no scientifically confirmed fatalities in the general population. But there was enormous political and psychological damage, mainly the result of belief in the lie that any amount of radiation is bad.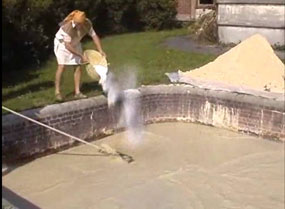 The Geopolymer Institute

NUCLEAR UPDATE


Belarus Repopulating
Chernobyl Exclusion Zone
Zbigniew Jaworowski,
M.D., Ph.D., D.Sc.


EDITORIAL
NAWAPA: An Anti-Entropic
Upshift in Global Economy
Laurence Hecht


South Africa's Folly
Marjorie Mazel Hecht


LETTERS
Wind and Wickedness

Join the Campaign to Save
the U-233!

NEWS BRIEFS

BOOKS
Why the Pharaohs Built the
Pyramids with Fake Stone by


by Joseph Davidovits



Reviewed by Henry Broadbent