Astronauts Andrew Feustel,
tethered to the end of the remote
manipulator system arm, and
John Grunsfeld, a few feet away,
servicing the Hubble Space
Telescope during the third
spacewalk of the Shuttle
mission, May 16, 2009.
The Hubble is locked down
in the cargo bay of the shuttle.
Photo courtesy of NASA.
Cover design by Alan Yue.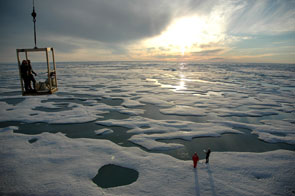 NOAA

The Sun, Not Man, Still Rules Our Climate
Zbigniew Jaworowski, M.D., Ph.D., D.Sc.



A leading scientist dissects the false "fingerprint"
of man-made warming and the Malthusian
hand promoting it.

How Developing Countries Can Produce
Emergency Food and Gain Self-Sufficiency
Mohd Peter Davis and N. Yogendran



Malaysia's revolutionary Deep Tropical
agricultural system is a model for feeding
the world--fast--and bringing the developing
nations out of feudal poverty.

Stimulate the Economy:
Build New Nuclear Plants!
Marsha Freeman



Nuclear power is essential for the United States
to recover from the ongoing breakdown crisis and
become economically productive again.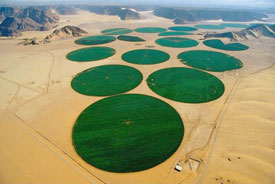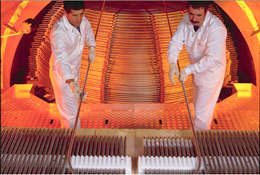 AREVA

SPECIAL REPORT
Water to Green
Mexico's Farmland
A great infrastructure project
to move water from the mountains
of the south to nourish the abundant
farmland of Mexico's dry north.
Alberto Vizcarra Osuna


ANCIENT DISCOVERY
Where Is Punt,
The 'Land of God'?
Ancient Egyptians had sea-going
vessels and the astrogation skills
to make long-distance voyages,
including to the Americas.
Rick Sanders


LETTERS
Fourth-Generation HTRs
And Recycling: A Dialogue
Dr. Ken Schultz for the General
Atomics GT-MHR and Dr. Albert Koster
for South Africa's PBMR respond to
comments by Dr. George Stanford,
a retired nuclear reactor physicist from
Argonne National Laboratory.


GLOBAL WARMING UPDATE
Compiled by Gregory Murphy


BOOKS
Axis of the World: The Search for
the Oldest American Civilization
by Igor Witkowski
Reviewed by Charles Hughes


The Vanishing Face of Gaia:
A Final Warning
by James Lovelock
Reviewed by Gregory Murphy